GET A PROFESSIONAL COMPANY LOGO DESIGN FOR YOUR BUSINESS
Someone smart once said – Good design is good business.
Or was it – Design is the secret to great business?
Let's find out, shall we?
1 - TYPE OF LOGO
Let's start by selecting the type of logo that suits your business the best.
2 - STYLE OF LOGO
Which designs do you like? This will help me to better understand your style preferences.
3 - COLOR CHOICES
Pick up the colors you'd like me to explore.
4 - YOUR COMPANY INFORMATION
Fill out the information below by being as specific as possible in order to help me better understand
your business and design the best logo.
Please choose atleast one Item
TYPE OF LOGO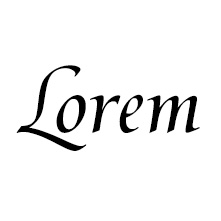 STYLE OF LOGO